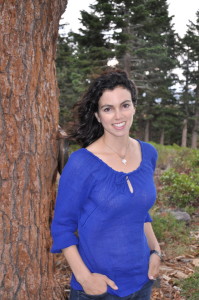 When you see a child that you wonder what might come of them when they get older, I know that was something that was thought about me.  A girl who came from a great family however I lacked confidence, drive, did not do well in school and was often thought of as lazy.
My friends…..don't give up on others as I may have taken quite some time to find my way but watch out….I'm here and I want to support others at whatever age they are at to also come ALIVE!!
From a long time binge eater I worked on lots of areas of my life to find peace with food and I realized it was other areas in my life that were missing to give me that full life I wanted.
Once we tell ourselves the truth, the healing can begin. This is powerful to me and this is what began my healing.
It took me over 15 years to feel like I could admit this.  I felt a lot of shame for this kind of eating behavior especially as I was always thought of as a healthy eater and I was teaching Pilates so a balanced healthy life was supposed to come naturally, right?  Well absolutely NOT true for me.
I took small, consistent steps to make changes in my life, my behaviors, my beliefs and the combination of these steps has created a dance that has led me to a more fulfilled and authentic life than ever before.
As a result, I have dedicated my Health Coaching practice to helping other families find that mix of movement, nourishing foods, supplementation and using oils to bring balance to their bodies and lives.
I'm so ready to help you find that place of peace, happiness and confidence through all the modalities I've studied…..
Now are you ready?
My compassionate, caring, step-by-step approach helps my clients break through cycles of endless self- sabotage and begin to smell, hear, taste and touch the world again.

Education
I received my Health Coaching Certification through the Institute of Integrative Nutrition (IIN) as well as receive my
IAHC certification
. I  continued my education with Holistic Nutrition Lab for their Digestive Intensive.  I'm constantly expanding my knowledge base and have worked with some of the leading experts in healing to repair the gut and immune health to restore balance to the body. I also coaches students entering the IIN coaching program to help them grow their knowledge and businesses to a deeper level.
I have been a Pilates Instructor for 15 years plus studio owner for 8 years (sold my studio in 2012).  I specialize in: Pre and Post-Pregnancy (Certified), Seniors, and Rehabilitation. I blend the work I've learned in several modalities from Pilates, Yoga, rehabilitation, Meditation, Feldenkrais, Yamuna's body rolling to tailor the sessions toward each person.
I'm a Wellness Advocated for doTERRA essential oils where I educate people on the beauty on bringing natural solutions into their households.